Meet the Executive Leadership Team
David Duffy
Chief Executive Officer
David joined the business in June 2015 as CEO and led the separation of CYBG from National Australia Bank and the Initial Public Offering of CYBG in 2016. Since then, he has led the Group through the acquisition of Virgin Money in 2018, the subsequent integration of the two banks and rebranding of CYBG plc to Virgin Money UK plc.
More about David
David has significant international banking experience in developed and emerging markets, gained from a career spanning over three decades. During his career David has lived and worked in Europe, the Americas, Asia and Africa. He is currently Chief Executive Officer of Virgin Money UK PLC, the independent banking group he created following the IPO of Clydesdale and Yorkshire Bank Group (CYBG) in 2016 and subsequent acquisition of Virgin Money UK PLC in 2018. Virgin Money UK PLC is the 6th largest bank in the UK having combined the three banks under a single integrated Virgin Money Brand.
Prior to joining the Group, David was appointed to the role of CEO at Allied Irish Banks plc by the Irish Government where he led the restructuring and recovery of AIB following the financial crisis. David was also previously the CEO of Standard Bank International where he had responsibility for operations in the UK, Europe, Latin America and Asia. Prior to this role David was the Head of Global Wholesale Banking Network with ING Group with responsibility for all regional CEOs in the global network. Previously David was President and Chief Executive of the ING wholesale franchises in the United States and Latin America. In his early career David held numerous roles in Goldman Sachs International.
External appointments:
David is currently Senior Independent Director, Nominations and Remunerations Committee Chair and Appeals Committee Chair of UK Finance Limited, the industry body representing leading firms providing finance, banking, markets and payments related services in or from the UK , and a Board member of The Northern Powerhouse Partnership.
Clifford Abrahams
Chief Financial Officer
Clifford joined Virgin Money as Group CFO in March 2021, with responsibility for finance, treasury, investor relations and corporate finance.
More about Clifford
Prior to joining the business, Clifford was Group CFO at ABN AMRO Bank having joined in that role in 2017. Previous roles include Group CFO at the Dutch insurer Delta Lloyd Group, ten years at Aviva in several senior finance roles including CFO of Aviva Investors, CFO of UK & Ireland Life Insurance and CFO of UK & Ireland General Insurance. In the early part of his career Clifford spent twelve years at Morgan Stanley in the Financial Institutions Group (FIG), most latterly as Managing Director.
Clifford holds an MBA from Wharton Business School and an MA in Economics from Cambridge University.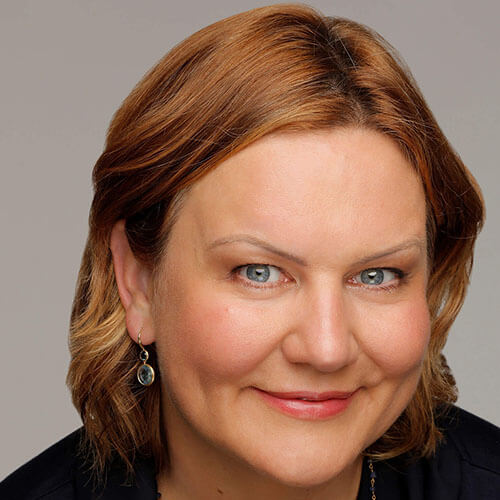 Sarah Wilkinson
Chief Operating Officer
Sarah joined Virgin Money in January 2023 as Chief Operating Officer, responsible for digital, innovation, and customer experience.
More about Sarah
Sarah joined the business from Thomson Reuters, where she was Chief Information Officer. Prior to Thomson Reuters, she held roles as Chief Executive Officer of NHS Digital and Chief Information Officer at the Home Office. Sarah holds a number of non-executive positions which further broadens the perspective she brings to Virgin Money. In her earlier career Sarah spent 23 years in Financial Services, during which she held CIO roles at Credit Suisse, UBS, Deutsche Bank and Lehman Brothers. Sarah was voted No 1 in the UK Tech50 for 2021, Computer Weekly's annual ranking of the Top 50 Most Influential Leaders in the UK Tech Industry.
Hugh Chater
Chief Commercial Officer
Hugh joined the business as Group Mortgages Director in October 2018 and took on the role of Chief Commercial Officer in March 2021. Hugh is responsible for unsecured and secured lending, including direct and intermediary mortgages, as well as everyday banking propositions such as personal current accounts, savings and insurance products.
More about Hugh
Hugh has over 25 years' experience in financial services. Prior to the acquisition of Virgin Money by CYBG, Hugh was Chief Commercial Officer at Virgin Money Holdings (UK) plc. Before this, Hugh ran the current account, savings, investments and insurance products at Royal Bank of Scotland (now NatWest) and previously ran its consumer credit card business.
In his earlier career, Hugh was an executive founder at MBNA Europe, joining in 1993 from KPMG Management Consulting. At MBNA, Hugh held executive roles in HR, Credit Management, Customer Satisfaction and Marketing before becoming Chief Operating Officer and then UK Managing Director.
Hugh sits on the Board of Virgin Money Unit Trust Managers Ltd.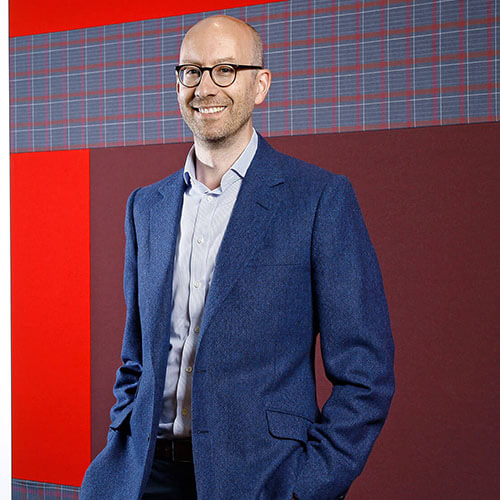 James Peirson
General Counsel and Purpose Officer
James joined the Group's former parent company, National Australia Bank, in May 2005 and was appointed as Group General Counsel in November 2014. James is responsible for managing legal risk and providing legal, compliance and company secretariat services to the Board, CEO and Leadership Team. Alongside this, James leads the development and embedding of Virgin Money's Purpose: Making you happier about money.
More about James
James's previous roles include leading NAB's London branch legal team and roles supporting NAB and Clydesdale Bank Treasury activities as part of NAB's Capital & Funding legal team in Melbourne and London. Before joining NAB, James worked in private legal practice at Hogan Lovells in London, Paris and Frankfurt.
James sponsors the Bank's disability inclusion network.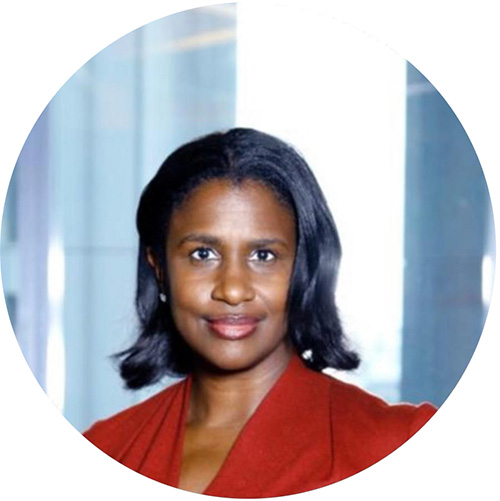 Syreeta Brown
Group Chief People and Communications Officer
Syreeta joined the business in November 2021 as Group Chief People and Communications Officer.
More about Syreeta
Syreeta has over 20 years of experience working in Human Resources roles. She spent 11 years at Citi, holding several senior HR roles, the most recent of which was Managing Director, Head of HR for Global Functions, Operations and Technology, leading HR strategy for 20,000 employees across Europe, Middle East and Africa. Prior to her time at Citi, Syreeta worked at BT Group for 11 years in number of senior roles.
Syreeta holds an Executive Masters in HR leadership and completed an HR Executive Programme at University of Michigan. She won 'Leader in Financial Services' at the 2018 Black British Business Awards.
Susan Poot
Group Chief Risk Officer
Susan joined Virgin Money in January 2022 and is responsible for managing and overseeing risk and compliance for the Group.
More about Susan
Susan joined from ING Bank, where she spent over 20 years in a number of commercial and risk roles, most recently as Chief Risk Officer, Retail Banking where she was responsible for setting the standards for credit risk, compliance and operational risk management across all of ING's retail markets. Susan was also Chief Risk Officer, Challenger and Growth Countries (C&G) during this period with responsibility for Chief Risk Officers in all of ING's global C&G markets.
Susan holds an MBA in Business Economics from The University of Amsterdam and completed the Executive Banking Programme: Management at INSEAD Business School, Fontainebleau.
Allegra Patrizi
Managing Director Business and Commercial
Allegra joined Virgin Money as Managing Director Business and Commercial in August 2023.
More about Allegra
Allegra has worked in the financial services sector for over 20 years. Prior to joining the business, she was CEO at Aegon in the Netherlands and a member of the Aegon Group Management Board. Previous roles include Group Risk Director at Prudential plc and Chief Product Officer and Chief Administration Officer at F&C Asset Management. Allegra started her career at McKinsey and Company where she rose to Partner.
Allegra is also a non-executive board member of D'Ieteren Group.
Related content