Our approach to sustainability
As a Purpose-led business dedicated to Making you happier about money, we focus on where we can make the biggest difference to the environment and society.
We have an important role to play in facilitating the UK's transition to a low-carbon economy. We're committed to supporting the sustainability initiatives and plans agreed at COP26 to help the world reach net-zero and over the next 18 months, in line with our Net Zero Banking Alliance commitment, we will develop our net-zero strategy, including setting 2030 targets and our decarbonisation roadmaps.
Through regular interaction with stakeholders and with the support of many great partnerships, we're able to continually refresh our understanding of the issues which are of greatest importance in society and develop tools and products which educate and inform both our own and our customers' transition to a just and sustainable low carbon economy.
Against a backdrop of worldwide flooding, rising temperatures, a worldwide demand for equity and inclusivity, we're acutely aware of the challenges facing our planet. And as the UK adapts to the lasting ramifications of COVID-19, we are committed to transforming Virgin Money UK to be a truly sustainable business
In true 'Straight-up ESG' style, we've created an ESG resource hub with easy to access information on our strategy, policies and statements.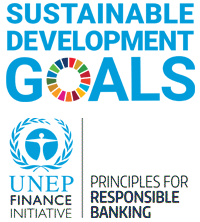 View ESG resource hub